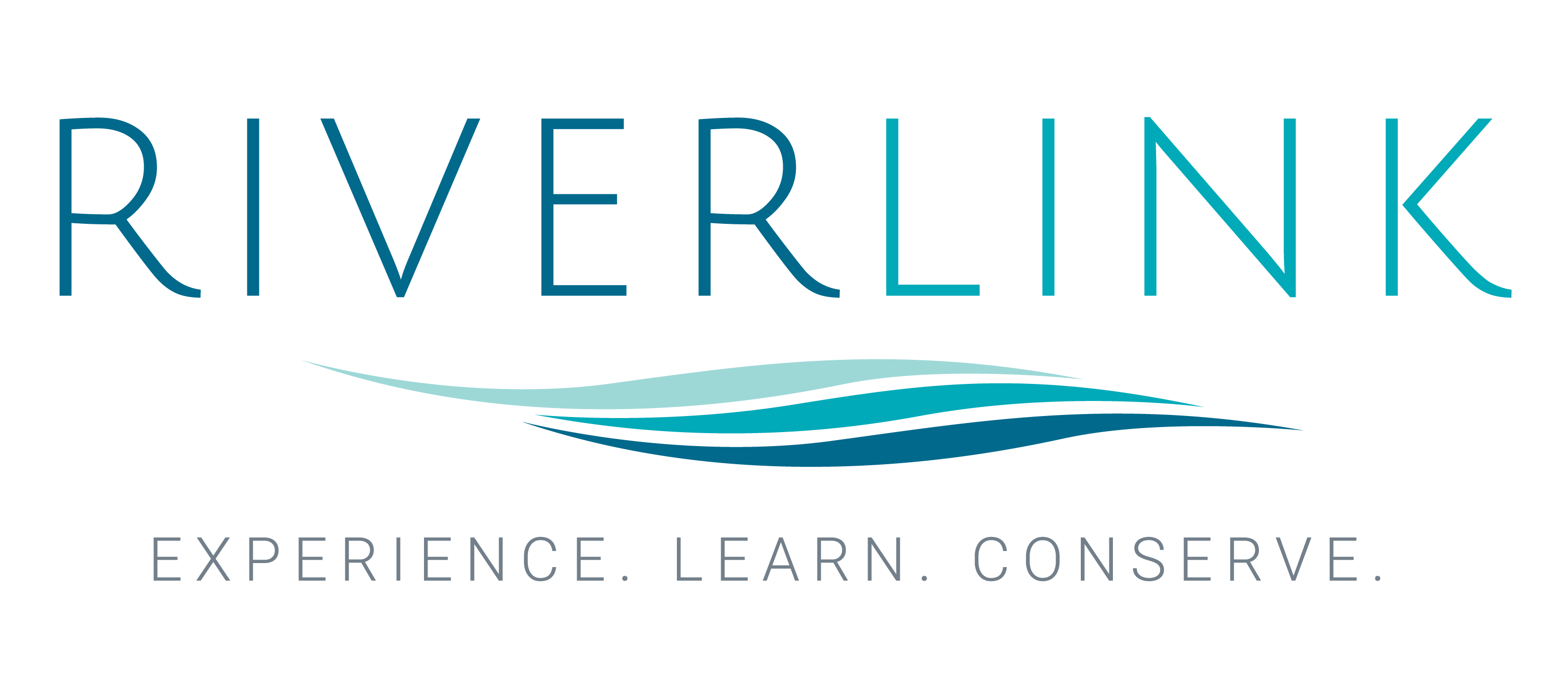 Learn to Love the River
Discover what makes the French Broad River so special and learn about the many ways it connects our community.
Asheville has an abundance of outdoor spaces where we can spend time in nature. Whether you're going to walk, play with your dog, ride a bike, or sit and read, parks are a great way to get your daily dose of sunshine. They can also help you explore our streams and rivers! Today, we'll be talking about some of our riverside parks which help us connect with our watershed. We hope you enjoy and learn something new!
Looking to the Past - Riverside Park
Riverside Park was an important part of Asheville in the early 1900s. Since the 1880s the land had been used as a horse racetrack and baseball field, but in 1901 the Asheville Electric Company bought it and put the Riverside Park Amusement Company in charge of developing the space as a park. They added many different things to do including a boating lake, zoo, merry-go-round, skating rink, dance hall, and a Kinodrome which showed 5-minute movies on a screen located on an island in the lake. The baseball field was left in place as the home park of the Asheville Red Birds to play their WNC League games.
Located along the river on Riverside Drive, it was a prime spot for locals and tourists to enjoy the outdoors and celebrate holidays. During a Labor Day celebration in 1913, thousands of people went to Riverside Park for music, picnics, swimming, and boating. On the baseball field during the celebration, the painter's union faced the carpenter's craft for a workers' championship match. Many events were held at Riverside Park throughout the years, including concerts and the Western Carolina Fair.
Sadly, this beautiful, vibrant space was heavily impacted by the flood of 1916. With water spilling over the banks of the French Broad River and fast moving current from days of constant rain, the park was destroyed and never rebuilt. The site ended up being used as a landfill and dumping ground. However, part of the land has since been rehabilitated and is the main location for local business French Broad Outfitters who help keep the park's spirit alive by providing great outdoor experiences!
Current Parks in Asheville
Parks offer a great way to get outside and spend time with family and friends. As we learn about some of the influential parks of Asheville's past, we can learn more about what life was like during that time and what people did for entertainment. While some things may have changed with the times, our love for outdoor spaces has remained intact. In fact, our appreciation for greenspaces continues to grow as we see more plots of land converted to public parks and greenways. Asheville has an array of great public parks that are open and can offer an escape from quarantine and our daily stresses. Many studies have shown the importance of spending time outside as a way to clear the mind and refresh. Here are just a few of the many awesome parks you can visit:
Carrier Park
Built at a former racetrack, converted to a velodrome for cycling, which can now be used for biking, skating, walking, and more!
It has basketball and volleyball courts, a giant playground, and a roller-hockey rink
A lawn bowling court, multi-use sports field, picnic pavilion, river overlooks, and a wetland interpretive trail
Check out this video to learn more about Carrier Park!

French Broad River Greenway
2.8 mile bicycle and pedestrian paved trail, connects Carrier Park to Hominy Creek Park and French Broad River Park
French Broad River Park
Open green space with old trees, wildflower garden, gazebo, picnic tables and grills, observation deck, and a small playground
A large fenced in dog park
Located in West Asheville
Azalea Park
Located in East Asheville along the beautiful Swannanoa River
Has soccer fields, a dog park, playground, and picnic shelter
Richmond Hill Park
Largest wooded city park at 183 acres
Connects the French Broad River and its adjoining wetland complex with the drier woods of the uplands
Has disc golf, mountain biking, hiking, jogging, dog walking, and bird watching areas
Next time you visit a park, or even when exploring your yard, try this scavenger hunt activity! You can do this scavenger hunt in a few different spots and compare what you find. This page also has some great scavenger hunting ideas and resources including a print-able worksheet to color the things you find at the parks.
RiverLink is hard at work on a few different park projects that will provide the community more greenways to enjoy, more access points to the river, and green space to spend time outdoors in Asheville.
Karen Cragnolin Park:
One of RiverLink's most exciting ongoing projects is the creation of Karen Cragnolin (KC) Park. Because of Karen Cragnolin's role in the revitalization of the urban corridor along the French Broad River, the RiverLink Board of Directors designated the park in her name in recognition of what was then her 25th anniversary as Executive Director.
This riverside plot was formerly a junkyard filled with auto parts and miscellaneous items. RiverLink is transforming the land and has successfully remediated the once contaminated soil to make it a healthy place for plants and animals to live. This future park is located adjacent to the French Broad River and has easy accessibility to Carrier Park. While it sometimes seems like parks have always existed, they actually take quite a lot of work! Watch this video for a flyover view of the location for KC Park.
The next steps in the process include raising the funds to clean up the land and construct the park. KC park will have an awesome design of walkways, benches, and picnic areas, making it an ideal riverside greenspace. Next time you are at your favorite park, take a look around at its cool features. This may be a nice path, gazebo, or picnic area. All of these features were planned and built for public enjoyment. These details take lots of time! It's exciting to know that we can play a part in building these awesome spaces for our community.
A Little Dose of Inspiration

This video was submitted by Rainbow Community School's 5th grade class for this year's Voices of the River Art and Poetry Contest. Emmaly Rogalski, the 5th grade teacher, said this about their entry,"The choice was based on our river study, Early American studies (traveling to new lands from far away countries), and the plight of refugees in the present day at our borders. It was an emotional pick for sure and it was an extremely moving performance live. This group of students is so talented musically that this was the perfect piece to highlight their abilities on instruments and harmonies. I am so proud of this performance and this class!"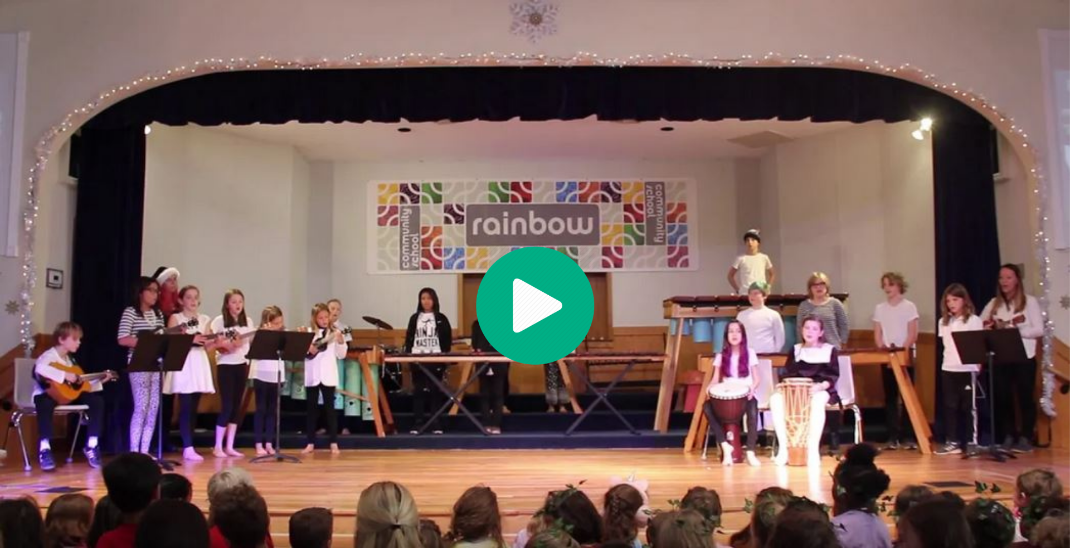 Staying connected to the river and each other.
We are thinking of you all in these uncertain times and hope you are staying healthy and safe! Thanks to your generous support we are able to continue our Education, Water Quality and Land Conservation programs, but we couldn't do it without you!